Our Preschool is your Preschool
Our door is always open to preschool families as we work together to provide a positive and nurturing learning environment.
It is of supreme importance to us that the same staff are always present during your child's preschool session. Children respond well to consistency and predictability, thus building and reinforcing strong relationships.
Small and Friendly
We ensure that class sizes remain small (22) in order to maximise individualised attention.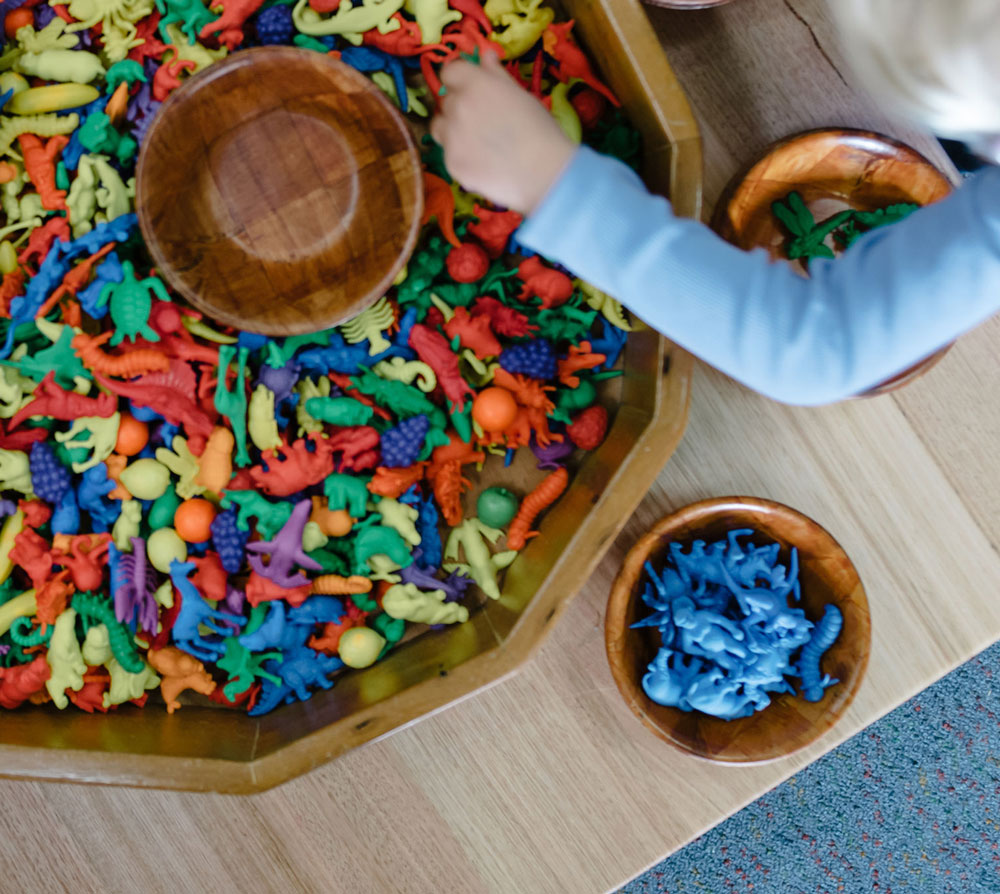 Play Based Learning
Our children are explorers, investigators, risk takers and decision makers. They enjoy many and varied opportunities to support and develop their creativity and realise potential.
Confident Children
We encourage children to take responsibility for their own feelings and actions. With positive guidance, we encourage and foster resilience, self-esteem and develop positive social skills.
Nature, Community and Sustainability
We make the most of our surrounds and access Balcombe Estuary and the local community regularly. We ignite a love of nature in our children and take care to minimise our own environmental footprint.
Achieving Success
We believe that the way a child settles into preschool is of crucial importance to their later happiness in the setting.
All children are individuals and while some may adjust easily to the new environment, others may take longer to feel comfortable and secure.
To ensure that the transition into Mount Martha Preschool goes as smoothly as possible, we run a comprehensive early orientation/transition program. All children and parents are invited to attend story times and an orientation session prior to starting. This program enables children and their families to meet staff and familiarise themselves with the centre. These shared opportunities multiply a child's chances of success.
Meet our friendly teaching staff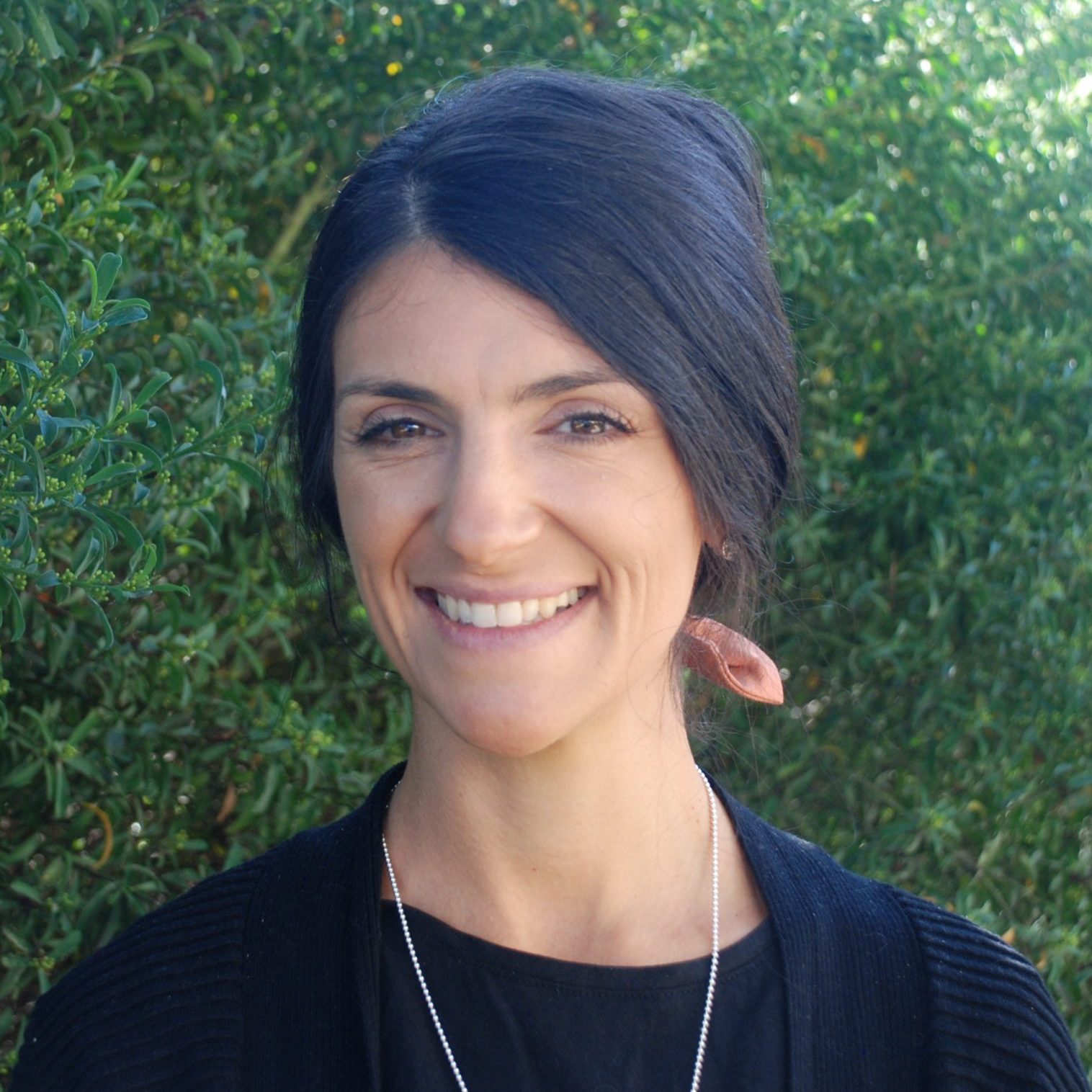 Teachers have a minimum of 4-year teaching degree, are highly experienced and very well regarded in the community.
Our Staff Strengths:
Maintain the highest standards of teaching and learning
Are subject to regular appraisals
Attend regular professional development opportunities
Are professionally trained and qualified
Maintain valid First-Aid certificates (includes anaphylaxis and asthma)
Teachers are registered with the Victorian Institute of Teaching
We have regular staff meetings where programming is examined by reflecting on the following questions:
Are we offering valuable play and learning experiences that enable all children to explore and learn?
Are we developing and maintaining caring and consistent relationships between staff and children?
Are we supporting all aspects of children's development, this includes their social, emotional, physical and cognitive needs?
Are we maintaining clear and reasonable expectations of behaviour?
Are we working in partnership with families, the community and the committee of management?
Are we working in line with the National Quality Standards (NQS), the Victorian Early Years Learning and Development Framework (VEYLDF) and the
Early Years Learning Framework (EYLF)?
What is working and what can we improve?
Are our observations and documentation relevant and useful?
Georgina
Position: Teacher and Educational Leader
Qualifications:  Diploma of Teaching. Bachelor of Teaching. Masters of Education.
Since graduating in 1979 l have taken every opportunity to further my learning and qualifications. I have studied internationally as the recipient of several professional awards and grants. I continue to feel committed and enthusiastic and ensure that the children I teach will be nurtured, feel respect, reach their potential and are valued and cared for every day. I find children interesting and observing them explore the world, for me, is one of the most exciting things.
Read More
Early learning experiences are crucial factors for social, emotional, cognitive and physical development and I take seriously my role and influence during their time with me. I want experiences and activities to be relevant, build curiosity, be interactive, creative and engaging. I want the classroom climate to reflect my positive attitude and create a family of learners working together with joy and wonder. I want children to spend more time making choices than following directions, I want them to see the possible, to embrace the challenge, to accept the risk and to solve the problem.
Away from preschool, I have helped raise 4 sons and any spare time will see me fossicking through shops (antique, vintage, opportunity and book) or sitting in a darkened room watching 'film noir' movies with subtitles.
Lauren
Position: Teacher and Educational Leader
Qualifications:  Bachelor of Early Childhood Education. Diploma of Children's Services.
My name is Lauren Steward and I hold a Bachelor of Early Childhood Education and a Diploma of Children's Services. I have worked in early education for ten years and have taught at Mount Martha Preschool since 2015. I currently teach both the three and four-year-old programs. I value an open-ended, play-based approach within my curriculum development. This approach supports children to build cooperative relationships and develops confidence; it encourages problem-solving, creativity and lateral thinking.
Read More
I place great importance on ongoing professional learning and endeavour to further my knowledge and experience whenever I can. My passion for the outdoors has taken me to England where I took part in study tours to observe and experience 'nature's kindergarten'. I have also participated in training emphasising the importance of outdoor play within children's services. I provide opportunities within each session to foster a deep and respectful connection to nature within the children I teach.
I love the community feel of Mount Martha Preschool and value the support we receive from both the parent and the wider community alike. I believe that a sense of community and belonging impacts very positively on the experiences of our children. Our kindergarten program encourages children to become active members of the community, promoting independence and interpersonal skills.
During my time away from kindergarten, you will find me feeding my chickens, following the football and exploring antique stores to find the perfect cup and saucer.
Jenny
Position: Co-educator
Qualifications:  Certificate III in Children's Services.
Hi, my name is Jenny Weir and I am the assistant educator for Red Group. I have been part of the staff at Mount Martha Preschool for over 30 years working with both 4 year old and 3 year old groups.
Some of my interests include reading, gardening, yoga, music and dance and football (barracking for my team, the Saints!).
I believe that I bring warmth, understanding and patience to the group and their families.
My husband and I have successfully raised 2 children (a son and a daughter) and we are now enjoying the next phase of our lives with our 3 gorgeous grandchildren.
Cynthia
Position: Co-educator
Qualifications:  Diploma in Early Childhood Education and Care.
My name is Cynthia Menolotto and I have a Diploma in Early Childhood Education and Care.
I have worked at Mount Martha Preschool for the past 4 years as a co-educator within both the 3 and 4 year old programs. I am passionate about supporting and nurturing children to develop social confidence and thus become independent choice makers and thinkers for life.
I am passionate about approaching children's development holistically, including building relationships with their families and the community in general.
Meet our friendly teaching staff
Our Committee
Mount Martha Preschool is a community-focused and parent-run kindergarten. The preschool values the contribution of all its families as well as those parents who volunteer to serve on the committee of management.
The committee of management at Mount Martha Preschool has the following positions:
Executive committee members
General committee members
Quality Assurance Officer
General Committee Members
Social and Family Engagement Officers
 (usually one per class group)
Mount Martha Preschool thanks all the parents who have served on the committee over the past four decades. It is the wonderful mix of educators, families and the local community that has helped to make the preschool a sought-after early learning service on the Mornington Peninsula.